Sale!
Uncategorized
Mayan Legacy
$2.99 – $14.95
The Mayan Calendar ended its cycle in 2012 and the world breathed a sigh of relief. Nothing happened. Or did it? Jeremy is an adrenaline junky who just made a serious mistake. It nearly killed him. While being drug under water with a parachute line around his neck, he saw his life pass before his eyes…plus something else, something not part of his life. Something he dismisses until he begins to suspect its true importance. Now he has to see it again–maybe to save the world.But how do you have a near-death experience intentionally? Jeremy scrambles to solve this puzzle while the world scrambles to solve its own near death experience. Timing is everything.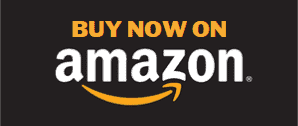 Refund Policy
All sales on ebooks are final. Physical book sales come with a limited guarantee.
If you're not satisfied with your physical book purchase, you may return it for a refund. We will issue a refund for the purchase price of the item and any applicable taxes to your original form of payment for items returned within 21 days after the delivery date. All returned items must be in their original condition. Shipping fees are not refunded.