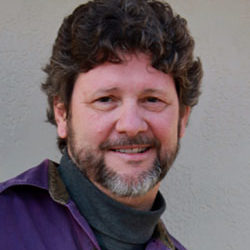 Jody Summers
Born in New Orleans, Jody Summers' life has been filled with unconventionality. The adopted son of a prominent Texas restaurateur, Jody grew up in New Orleans, Memphis and then Houston, learning the restaurant business while he built a career as a competitive gymnast that propelled him to a scholarship at the University of Kansas.
After college, Jody followed in his father's footsteps owning, at one point, three 24-hour restaurant franchises along with four tanning salons in Tulsa. Finally leaving that business, he turned his entrepreneurial skills to everything from a patent in the Pet Industry to a Single's website.
A restaurateur, a gymnast, a stunt man, an entrepreneur, a pilot, a skydiver, a scuba diver, and an accomplished martial artist for twenty-five years, Jody Summers has tried it all. Now he brings all those experiences to paper in his first novel, DARK CANVAS.
PAINTING WITH CREMAINS
I wanted to acknowledge the wonderful artist I met who is actually painting with the ashes of the deceased and doing wonderful tribute paintings for grieving families. She does this despite the fact that she suffers with fibromyalgia.
Her name is Denice Lewis and I met her briefly several years ago. It was her new vocation that became the kernel of the idea for DARK CANVAS.
Visit her website at www.denicelewisfineart.com and see some of her wonderful work.