FIRST 100 PEOPLE GET AN AUTOGRAPHED COPY OF THE MAYAN LEGACY!
For a limited time, the first 100 customers get a signed copy of "The Mayan Legacy" and free shipping anywhere in the continental US.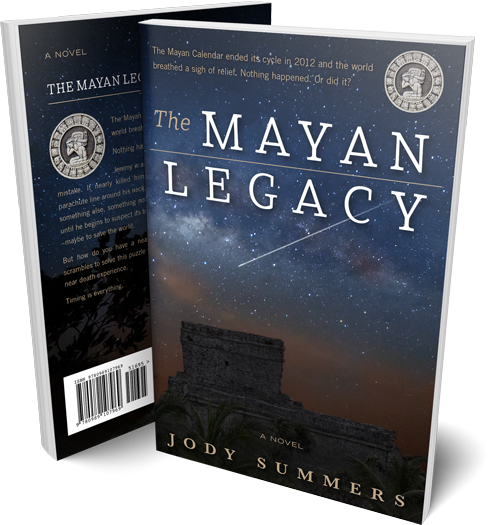 THE MAYAN LEGACY
$16.95
The Mayan Calendar ended its cycle in 2012 and the world breathed a sigh of relief.
Nothing happened. Or did it?
Jeremy is an adrenaline junky who just made a serious mistake. It nearly killed him. While being drug under water with a parachute line around his neck, he saw his life pass before his eyes…plus something else, something not part of his life. Something he dismisses until he begins to suspect its true importance. Now he has to see it again–maybe to save the world.
But how do you have a near-death experience intentionally? Jeremy scrambles to solve this puzzle while the world scrambles to solve its own near death experience.
Timing is everything.
GET YOUR AUTOGRAPHED COPY TODAY!